What is FiTTE?

FiTTE is an acronym for :

Fi

tness

T

raining

T

echnique

E

quipment
FiTTE is a total solution approach to your riding and overall performance. It is based on my many, many years involved in the sport as a competitor, coach, bike fitting expert, researcher and author. I want to use my experience to help you to become a better rider and to enjoy the benefits of riding with:

more power
more comfort
less risk of repetitive-use injury

FiTTE is a combination of products and services is available to you for one reason – to help YOU achieve your goals. It encompasses:

Your bike fit – the setup to success. We call it PowerFiTTE.
Your physical presence on the bike – range of motion is the key to leverage, and your off-bike time is just as important as on-bike time. We call it BodyFiTTE.
Your bike and components – what is right for you…and why? We'll help you reach your goals.
Nutrition – if the engine is burning clean, the vehicle will run smoothly.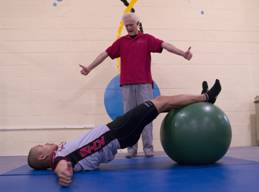 My philosophy of FiTTE is simple – We won't offer it to you if we don't use it! Visit our FiTTE shop often. We're adding new stuff all the time!
Most fitters simply fit the bike to you. We also fit you to the bike, to find your ideal riding position.
Our individualized program of exercise will pinpoint and correct imbalances and improve core strength.